The Self-Care Lifestyle
Rejuvenate Your Body, Reboot Your Mindset
and Return to YourSelf in 5-Weeks
The Self-Care Lifestyles guides you to make the shift from feeling too busy and sporadic with self-care to having sustainable daily and weekly practices of checking in with your body, exploring your rhythms, and slowing down in a way that reunites you with yourSelf and nurtures your wellbeing so that you can live with more self-alignment and self-love.
Before I tell you more about this program, let's talk about who it's really for...
You're a women who is craving a more positive, loving relationship with yourself, but often falls into old patterns of self-neglect and self-abandonment. You know you could be healthier, but struggle to prioritize your self-care. You know there is more to you and life, but rushing all of the time leaves you feeling too exhausted and numb to pursue the things that light you up.
So, whether you're...
A women who has gotten off track with your self-care and could use a jolt of motivation and support to get back to your body, reboot your mindset, and learn new ways to recharge so that you can keep shining your light on the world.
Busy with your corporate job, running your own biz, being a momma (or all of the above), and in need of lifelong rituals and practices that will bolster your ability to ease-fully accomplish all that you want to in the world without burning out and sacrificing your health.
A women who has spent much of her life focusing on and caring for others, but is now craving a deeper connection with yourself, your needs, your intuition and your purpose.


...You're in the right place and I'm going to tell you
exactly how The Self-Care Lifestyle will give you the tools, rituals and support to develop and adopt a daily practice of being self-caring.
By the end of this program,
you will have:
A renewed outlook on and practice of self-care that feels sustainable.
A toolbox of self-care rituals that you can reach into anytime to elevate your health, recharge, and return to your power.
Built confidence in and connection with yourself using the simple daily and weekly tools that form the foundation for a self-care lifestyle.
Learned to track and honor your rhythms so you can adapt your self-care to be consistent with what your body, mind and heart need.
Body-care and self-love practices that reconnect you with your intuition and essence so you can be more self-honoring and self-aligned in your actions and choices.
*Need a payment plan? Scroll all the way down to view all payment options and bonuses!
Client Success Stories
"Before working with Allie, I would let the stress of my job really affect me. Now, when I start to feel stressed, I use the tools she taught me to approach stressful situations in a different light. Allie has also helped me to value and see myself in a different way; I am learning to love and appreciate myself exactly as I am."
-Lisa, Corporate Professional
"When I use the self-care practices Allie taught, my stress level go way down, and I also slow down physically, which settles my busy mind. I also feel way more in touch with myself after taking Allie's course."
- Elizabeth, Business Owner & Grandmother
"Allie's Self-Care Course taught me invaluable skills and techniques for slowing down and caring for myself. I especially appreciated diving deeper into recognizing my patterns of avoidance and how to overcome these. After completing the course I feel more equipped to make self-care a priority."
- Katherine, Entrepreneur
"I felt like a hamster on wheel, just spinning and spinning but not really getting anywhere or accomplishing anything, personally or at work. After meeting Allie, I realized how different her program was to anything I tried before. Instead of being that hamster on the wheel, I found myself stopping and enjoying my life. I started to feel changes in my body, instead of ignoring it. I naturally began to put more focus on me and what I need. And with that mindfulness came greater acceptance and appreciation for myself and my life."
- Leisa, Manager & Mother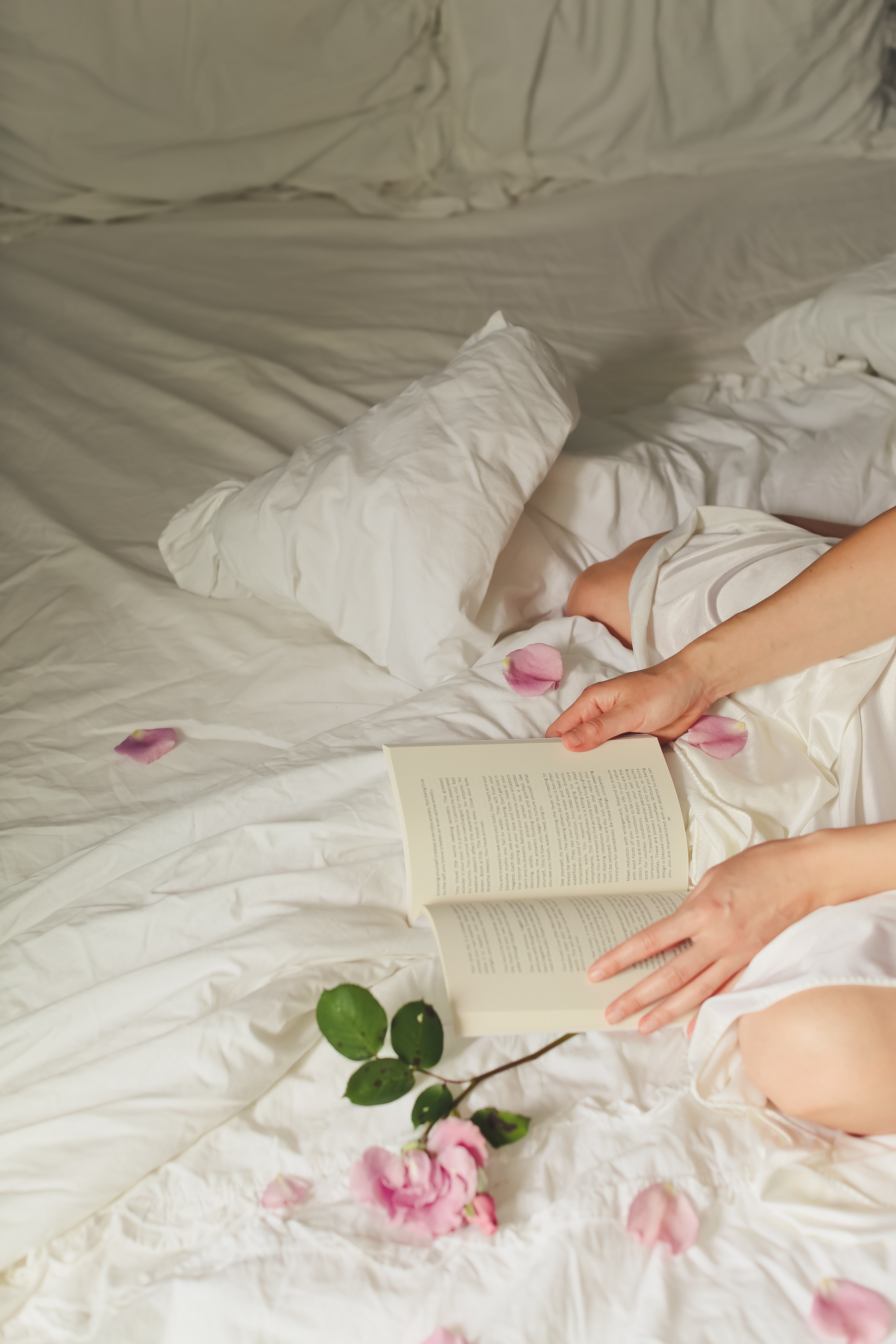 What's Inside The Self-Care Lifestyle


Module 1: Self-Care Tenants & Tools
Recommit to self-care and familiarize yourself with our guiding principles and basic tools.
Here's why it pays to learn from someone who has gone before you: I know what it takes to create a lifestyle where self-care is central, softening how you relate to yourself and bolstering everything you do. In this module, I welcome you to the course and introduce the basic daily and weekly tools we'll be working with throughout the entire program to support you in returning to self-care each day.
Module 1 Highlights
Learn the Tenets of Self-Care that will guide our journey.
Learn the basic tools that will help you keep self-care front and center, and nurture a loving bond within yourself.
Choose your daily practice and familiarize yourself with your tracking tool.
Set your intentions in a ceremonial way.
Start using some simple tools to create space for self-care in the days and weeks ahead.
Module 2: Body & Mindset
Cultivate a self-caring mindset, strengthen your spirit, and nurture self-respect with daily practice.
Self-care is not only in what you do or don't do, but in how you relate to yourself on the inside. And there have been times throughout my self-care journey where I have done all of the "right" things on the outside - eating cleanly, exercising regularly - but still felt disharmony within. In this module, I teach you the most important mindset shifts that you need and simple practices strengthen your spirit and foster a self-caring mindset that stands the tests of time.
Module 2 Highlights
Acknowledge limiting beliefs and values and starting shifting them into expansive beliefs to reboot your mindset to be more self-caring and self-accepting.
Rejuvenate your mind and body with a few basic practices to build energy and settle stress to restore your nervous system.
Commit to your daily practice and start tracking!
Module 3: Rhythms & Rituals
Learn to honor your inconsistencies and tap into the power of surrender.
This is a full week where we dive headfirst into the most important thing that you have to embody to create a self-caring lifestyle: honoring your rhythms! In this module, I teach you all about your powerful feminine qualities that culture has taught you to numb and suppress, and how to re-sensitize and use these magic powers to bolster you and your life. You'll also learn morning, evening, eat/drink, and healing rituals that support you to connect with and honor your natural rhythms.
Module 3 Highlights
Tap into you feminine energy
Explore morning rituals, sleep hygiene practices and food and drink tips from the Ayurvedic tradition, yogic tradition, and more that will improve your sleep, help your body detox, restore your nervous system and balance your energy.
Learn passive and active healing practices to add to your self-care tool chest.
Module 4: Reclaim Your Time & Intuition
 Feel more in control of your time and life by making decisions that feel aligned with your capacity, needs, intuition and rhythms.
By now you will have built a solid foundation of mindfulness, embodiment, surrender and compassionate self-reflection through daily practice, which will all allow you to feel a deeper connection to your intuition. In this module, you'll practice consulting your intuition to be more discerning about how you allocate your time and energy and the expectations you set for yourself.
Module 4 Highlights
Cut through the noise by committing to a media detox so that you can have more space to hear your inner knowing.
Acknowledge the busy work that you do instead of self-care and practice slowing down during that time.
Practice intuitively say no and set realistic, self-honoring expectations so that you have more time and freedom to be yourself and do the Work you're here to do.
Module 5: Radical Body-Care & Self-Love
Love on your body, nourish your heart and recommit to
self-alignment and integrity.
I save the best for last! This is my favorite module because it is all about loving on yourself. I teach body care practices the will hydrate and exfoliate your skin, stimulate your lymphatic system for detox, and that feeling amazing. You'll also learn about what makes you feel loved and how you can use this information to grow your self-love anytime you need it.
Module 5 Highlights
Learn body-care practices for healthy, glowing skin.
Tap into the wisdom of your heart as a tool to soften to and come into greater union with yourself.
Explore your love language and specific self-care practices that can support your in being more self-loving.
Practice the art of compassionate self-reflection as a tool to help you grow toward greater alignment and integrity with respect to how you show up for yourself, others and the things you care most about.
When you enroll during this
special, limited time period, you'll get:
The Self-Care Lifestyle
(A $997 Value)
5 powerful course modules, released weekly so that you have ample time to dive into the lessons and practices, in sequence, without feeling overwhelmed.
The core tenets and beliefs that form the foundation for your self-care lifestyle.
The basic daily and weekly tools that will sustain your self-care lifestyle overtime.
A complete list of self-care and self-love rituals to help you craft your self-care lifestyle.
Two tracking sheets to cultivate greater awareness for your natural rhythms and the practices that nurture you.
Lifetime access to the course content so that you can return to the modules as many times as you need, with a different core focus each time, to support you in fully integrating the tools and practices that most support your self-care lifestyle.
Plus These Bonuses To Help You Get Started Crafting Your Self-Care Lifestyle Right Up Until Your Course Launch on November 30th
BONUS 1
5-Weeks With Me in Our Private, Members Only
Self-Care Lifestyle Facebook Group
(A $127 Value)
This is where you can engage with other women, see what's working for them, and share what's working for you and your challenges. I'll be there to support you and answer your questions every Thursday. If you are not crazy about facebook, no problem, you'll be able to engage directly in our course modules, too.
BONUS 2
How to Create a Healing Space in Your Home
(A $37 Value)
A PDF Guide on how to create a deeply healing and soothing space in your home, and anywhere, that supports you in returning to self-care and reuniting with yourself anytime you need it.
BONUS 3
Mini Course: Yoga & Meditation Essentials
(A $197 Value)
Practice Tips
2 Quick Daily Yoga Practices
3 Guided Breathing Practices & Meditations
A Full-length Yoga Class (all-levels)
+ New classes added regularly
Plus You'll Be Backed by a Risk-Free
30-Day Guarantee
If you're not satisfied with the course within 30-Days, just let me know why and I'll give you your money back. Simple as that!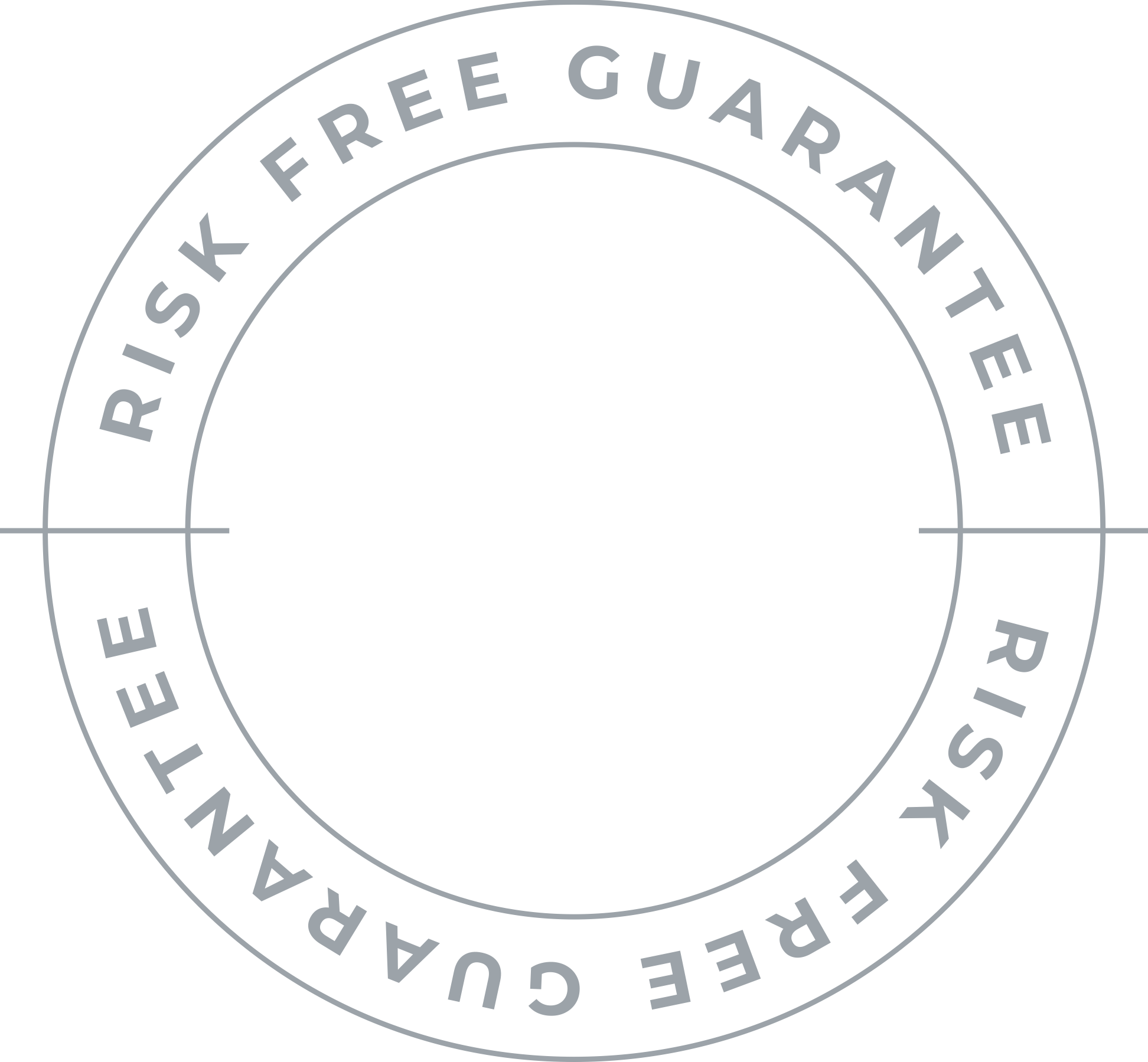 *Need a payment plan? Scroll all the way down to view payment plans.
Frequently Asked Questions
When does the course start and finish?
The course runs from November 30th to July 4. And yes, we will go straight through the Holidays together maintaining our tight focus on self-care, but I don't want you to worry about time, you will have lifetime access to the course content.
How is the course paced?
A new module is released every week on Monday. This is to ensure you have plenty of time for the lessons and practices before moving to the next module. While you will have multiple practices to experiment with each week, you will be guided to choose just 1-3 to focus on at a time. I suggest you revisit the course a few times in 2021 and beyond, with a different core focus each time, so you can keep returning to and crafting your self-care lifestyle overtime.
How long do I have access to the course?
How does lifetime access sound? After enrolling, you will have access to our members area for a minimum of one-year, after which you will be able to download any content you wish to keep.
Where will I access the course?
The course is hosted on the online learning platform Teachable. When you sign up, you will create your account and log in to start exploring your members area, where you will find your bonuses so you can get started right away. You will be able to access all modules across any and all devices you own. Teachable has a mobile app too!
What if I am unhappy with the course?
If you are unsatisfied with your purchase, contact me in the first 30 days, let me know why you're unsatisfied, and I'll give you a full refund.
Still "thinking about it"?
I encourage you to give The Self-Care Lifestyle 30-day risk-free guarantee a shot if you're motivated by any of the following:
You want to reinforce daily self-care practices like meditation, journaling, healthy eating, and movement. And keep your self-care front and center so you can feel self-aligned through Holidays, a time when it is traditionally easy to get off track.
You want to break the self-care guilt cycle - i.e., prioritize slow, quiet, pleasurable moments without feeling guilty or anxious, like you should be doing something else.
You want the support and accountability of a step-by-step program and teacher and group who has your back.
You want to alleviate some internal pressure from stress and expectations that may be harming you mentally and physically.
You want to have better awareness of and boundaries around your non-negotiables. And get better at saying no, and asking for help when you need it.
You want to build confidence by staying true to yourself and follow through on your self-care because you know it will support you in everything you do.
I personally cannot wait to guide you
over the next 5-weeks...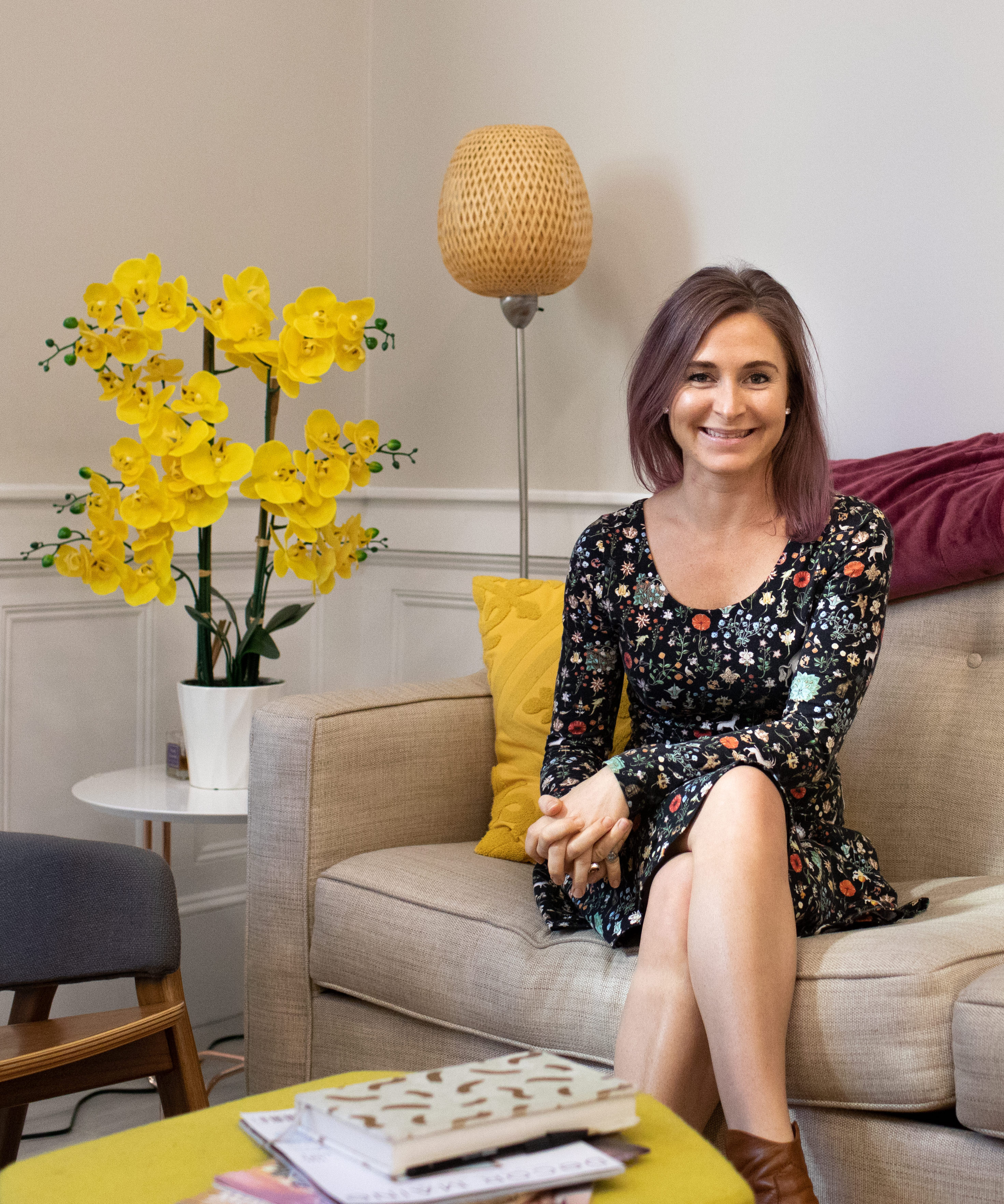 Learning to be self-caring in how I relate to and show up for myself has literally changed my life, which is why I am devoted to guiding women like you to do the same.
I've experienced first hand what it feels like to transition from chasing a standard that does not exist to instead honoring my own body, desires, and needs.
More than anything else, I want to share that with you today.
If you're a working women, entrepreneur, mom or grandmom, you owe if to yourself to at least take a risk-free plunge to see what your life would feel like with a tighter, more sustained focus on the practices and rituals that bring you home to yourself and support you to feel healthy and resilient.
Should you choose the accept my invitation, I personally guarantees that these next 5-weeks will be deeply revealing, healing and unifying for you.
I am SO passionate about this inner work and cannot wait to be your guide on your journey toward radical self-nurturing! I look forward to meeting you personally inside The Self-Care Lifestyle.
Much love,
Allie Andrews